A couple of weeks ago I wrote about Geneva, our first stop in Switzerland and then got a little side-tracked and hadn't written about visiting the Lavaux and Montreux areas.
Then this morning, while having a coffee, I noticed the travel section in The West had an article on the Lavaux wine region in Switzerland. This reminded me I hadn't finished off my Swiss posts yet.
So here I am starting again to tell you about the rest of our short 5-day trip in Switzerland, which included a trip to the Montreux and the Lavaux region.
Chateau de Chillon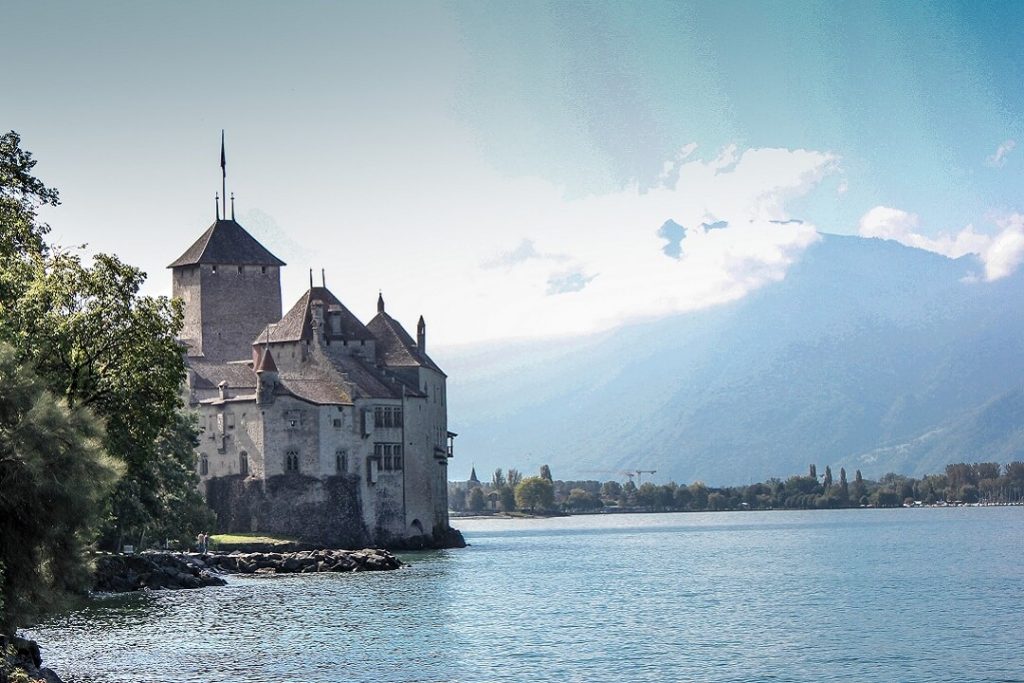 Our main purpose for heading to the Montreux area was to visit Chateau de Chillon. You can get to Chillon from Montreux by:
taking a leisurely 40-minute stroll along the promenade
hopping aboard a paddle steamer or
by train – there is a station just outside the castle.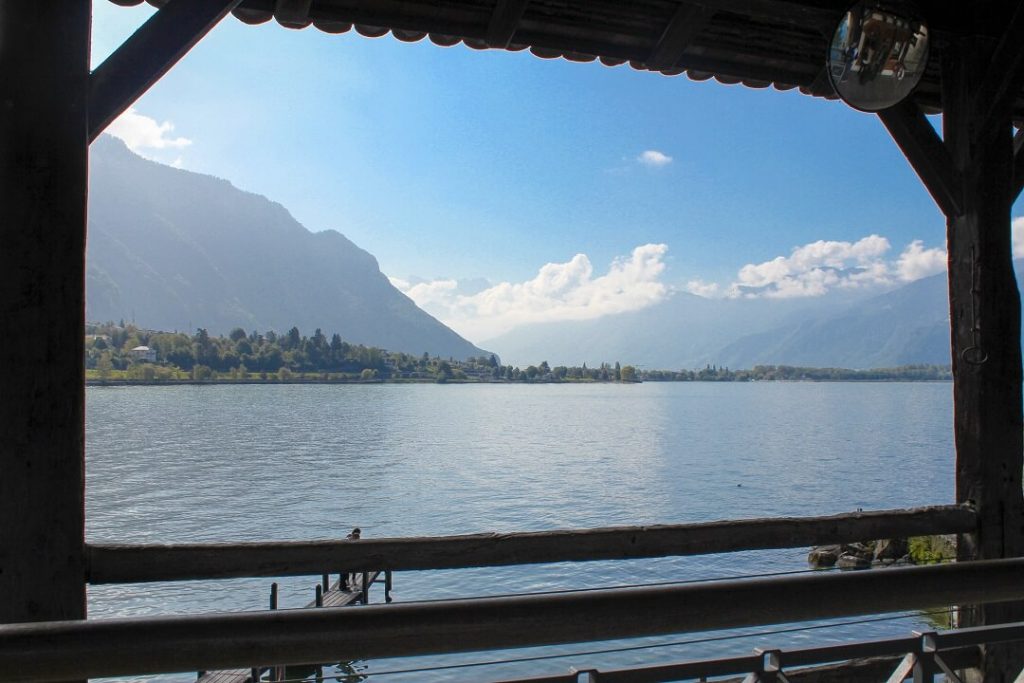 The chateau sits on the banks of Lake Geneva and is a little island in its own right. We opted to take the audio guide and spent the next few hours wandering around hearing about the castle through the Savoy, Bernese and Vaud ages.
There are some spectacular viewpoints over the lake from various windows in the castle.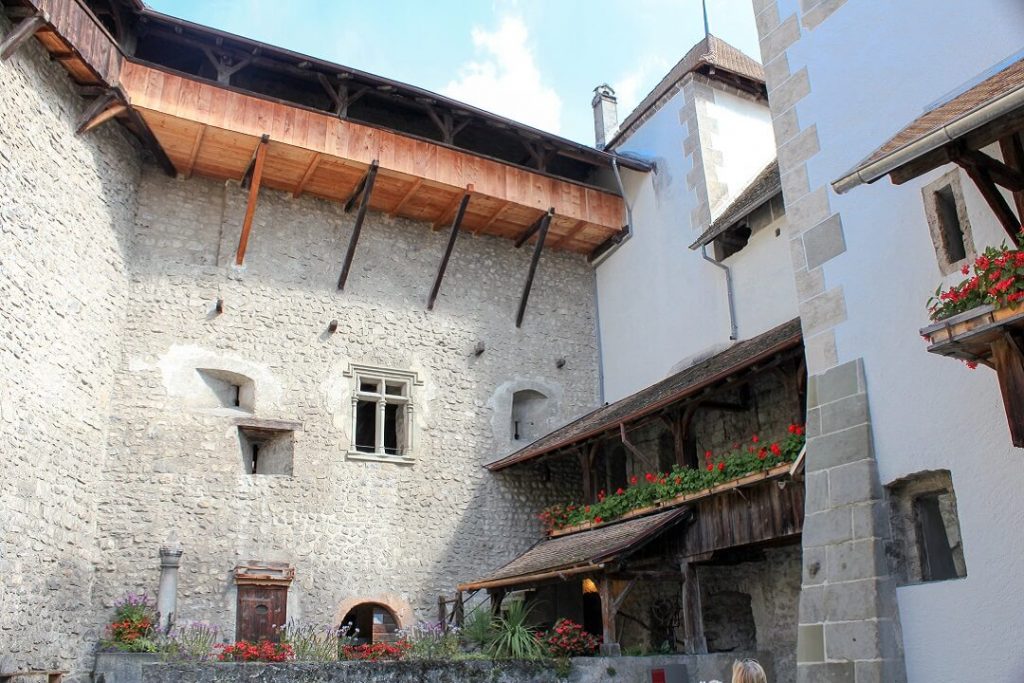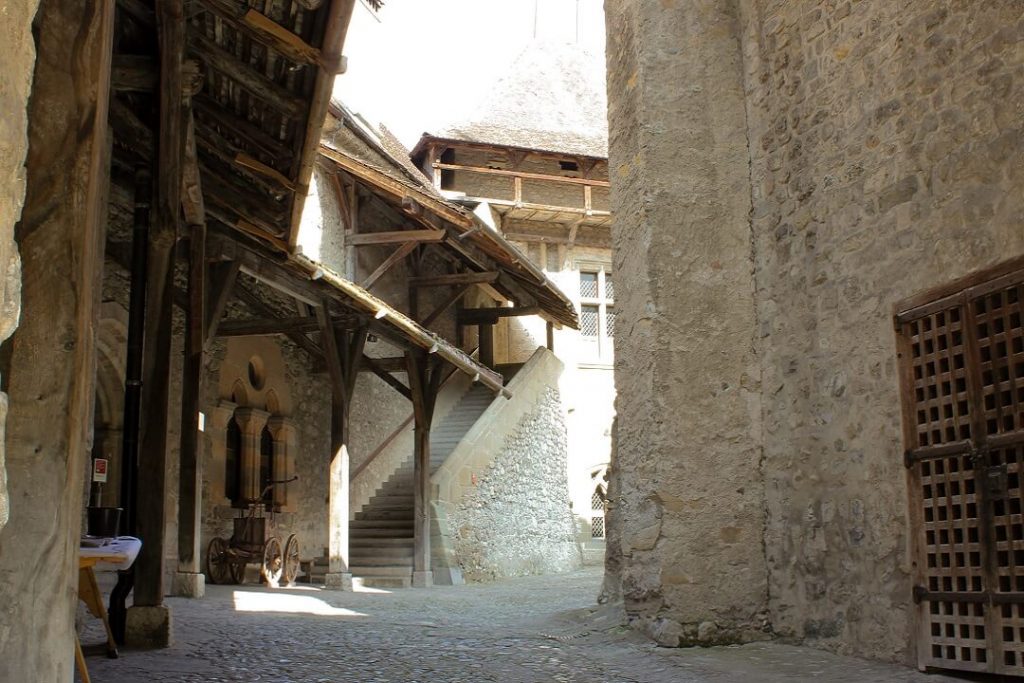 Montreux
We then headed back to Montreux for a walk around and a bite to eat at one of the cafes on the lake. It was a gloriously sunny day, so we sat back and enjoyed the view with a beer.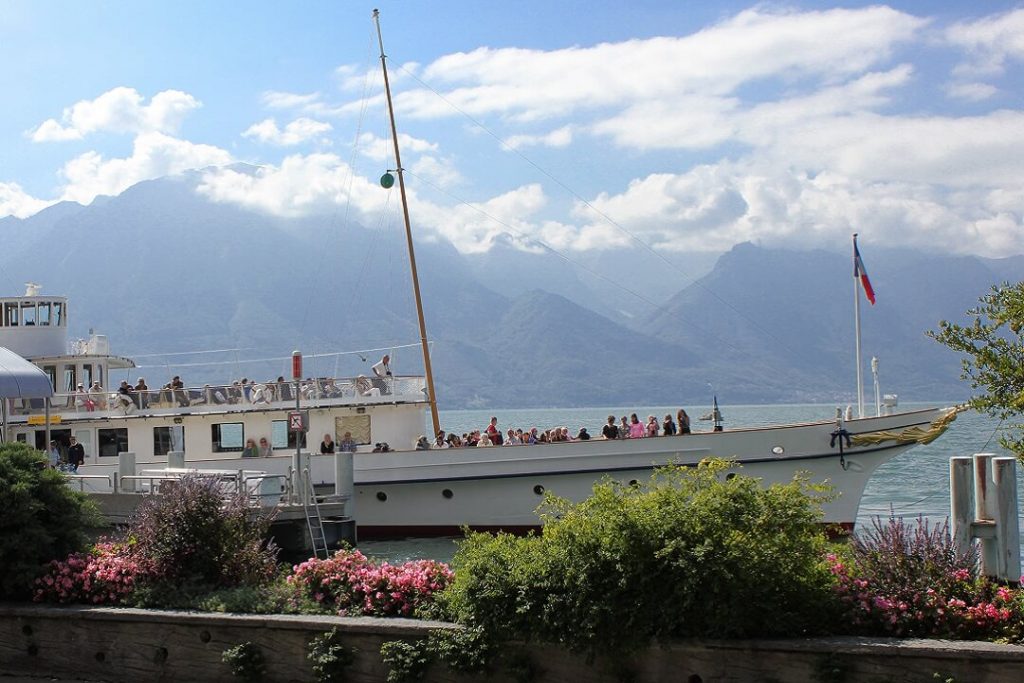 Montreux was a very pretty little town and we wished we had spent more time and even stayed here. They have a jazz festival every July and it is now on my bucket list of things to do.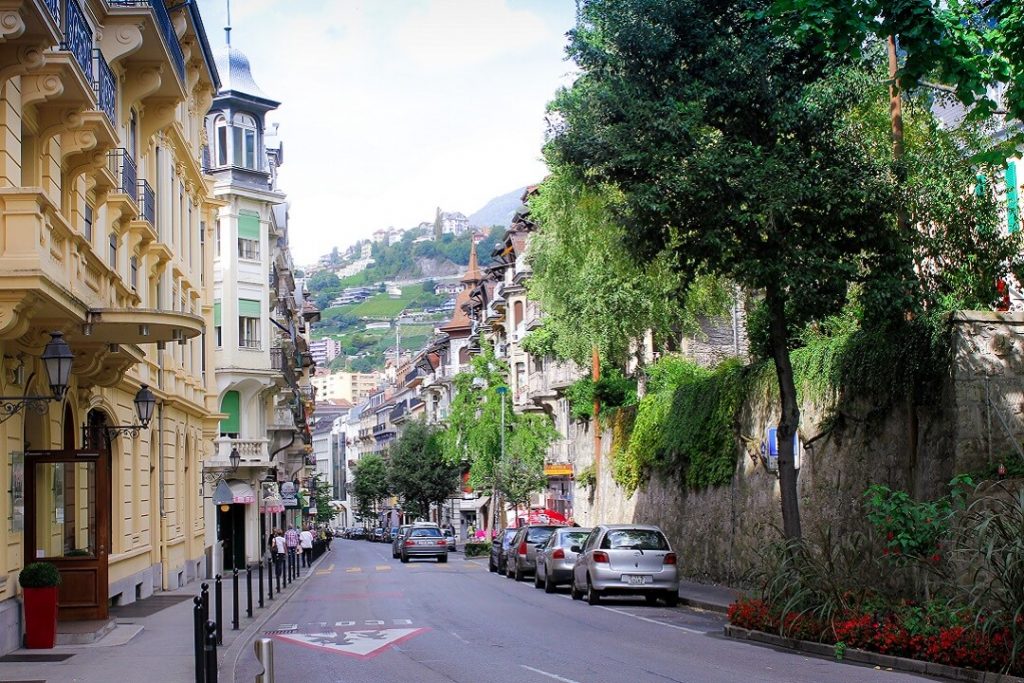 Lavaux Wine Region
After lunch, we caught the train back to Lutry in the Lavaux wine region. This region is a UNESCO world heritage site and you can see why – the wine terraces are just stunning.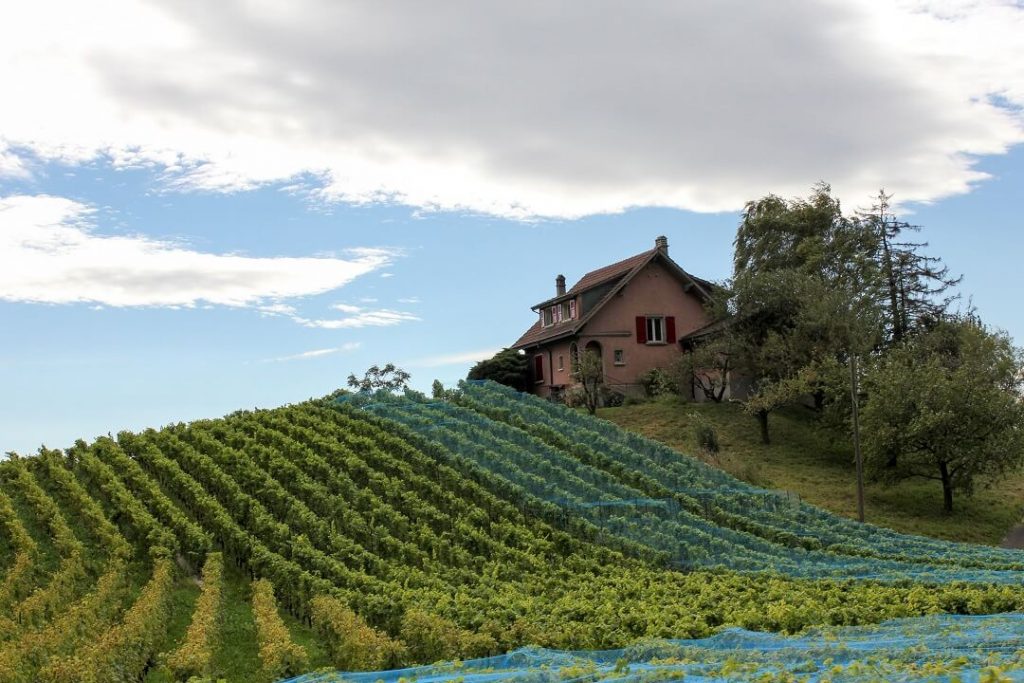 The region is made up of over 830 hectares of vines and it stretches 30km along Lake Geneva.
There are hiking trails throughout the area and I can imagine it would be lovely to stroll between the various cellars and wine caves.
As we only had limited time to explore the area we jumped on the Lavaux Express, which is a little train that drives through the vine terraces. We stopped mid-way and tasted some wine from a local grower.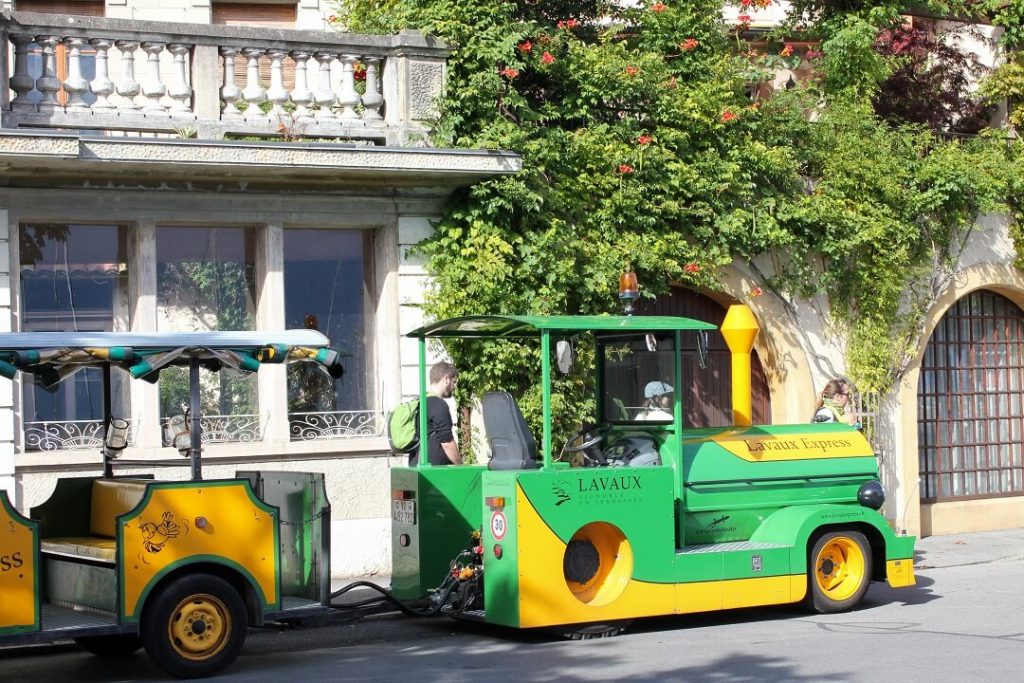 I have never tasted wine from this region before, as they don't often produce enough to export. I would love to come back and spend a day or two in the area tasting the local wines and learning about the wine terroir.
So, this too has now also been added to my ever-growing bucket list.
Thinking of heading to Switzerland? You can read an overview of our Swiss itinerary in our post, 5 Days in Switzerland.