Geneva was one of the cities we decided to visit for the day while visiting Switzerland. It is approximately 40mins from Lausanne by train and is situated on the beautiful Lake Geneva.
As our time was limited and there was so much to do, we dropped off our suitcases after flying in from Brussels and then headed back into Geneva to spend the day.
The Palais des Nations
This was the only time we were going to get to spend into Geneva and I was adamant I wanted to visit The Palais des Nations. Back in my younger days, I had dreamed of being a lawyer and working for the UN. How I ended up an Accountant in Perth, I am not sure.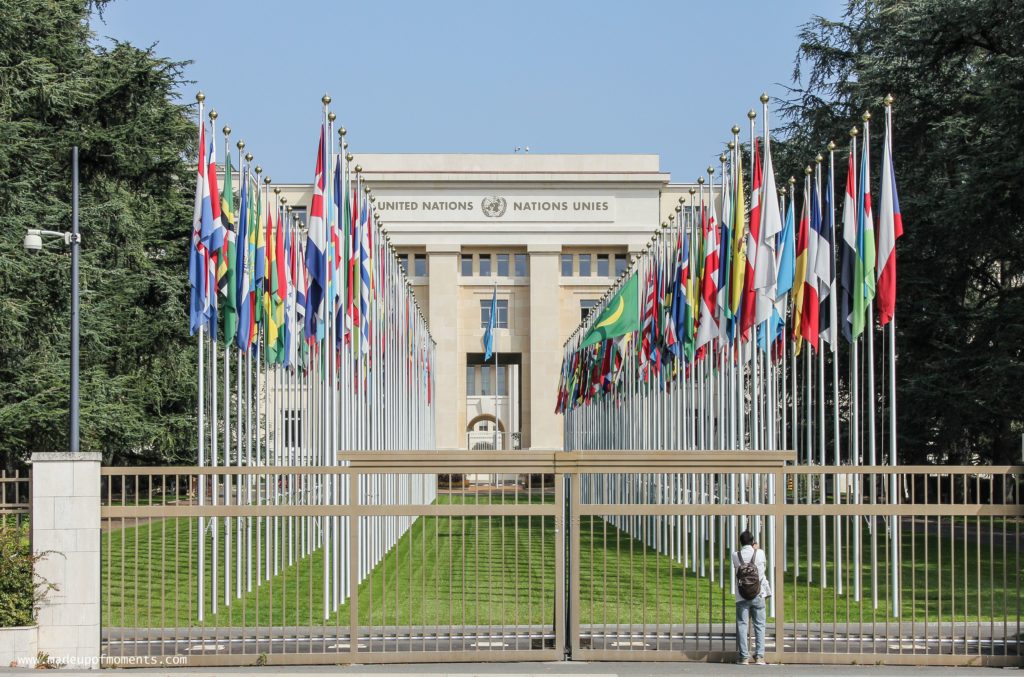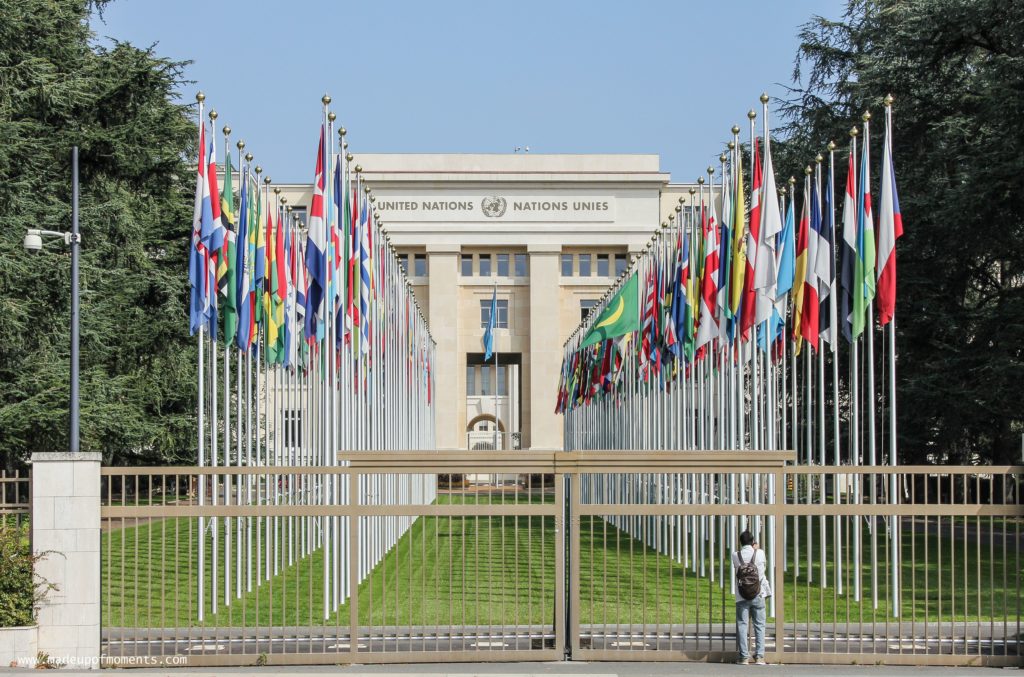 The UN runs 3 guided tours a day and we headed straight there for the 12pm tour. Now, remember, if you want to enter the UN you need to bring a photo ID. One poor couple didn't have any and after lining up for an hour they were told they were not allowed to enter. I am so glad I love to plan in these instances. As we entered we were given a UN ID card with our photo on it and we were off.
I loved hearing about how the UN functions and how they contribute to maintaining order in the world. Probably the most significant part of the tour for me was when we got to visit The Council Chamber. This chamber is used to hold meetings of disarmament and the most recent one, when we visited, had only occurred a few months earlier with Iran. It was surreal to be sitting where some of the most important people meet to discuss such significant issues. Even my husband was in awe (and he's not easily impressed).
The room itself, and like many rooms, was visually beautiful with murals by José Maria Sert painted on the walls.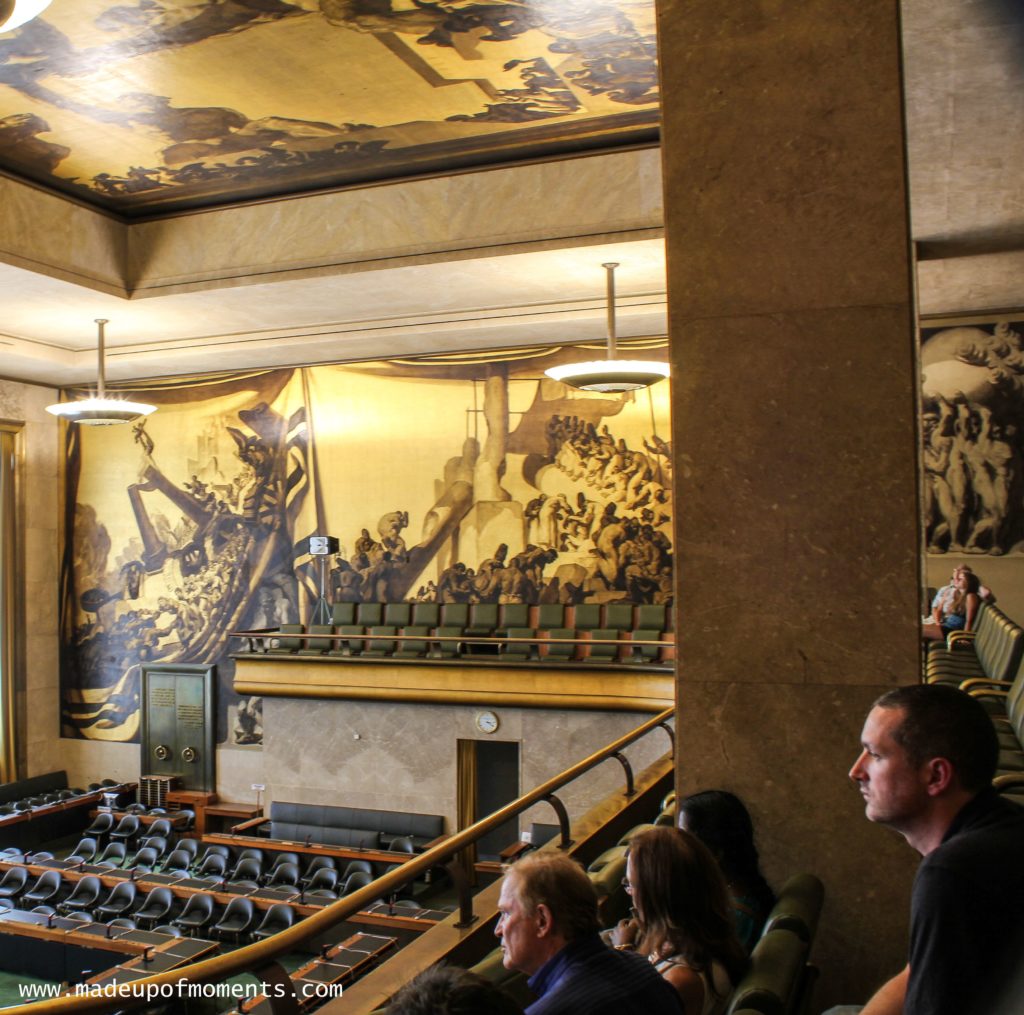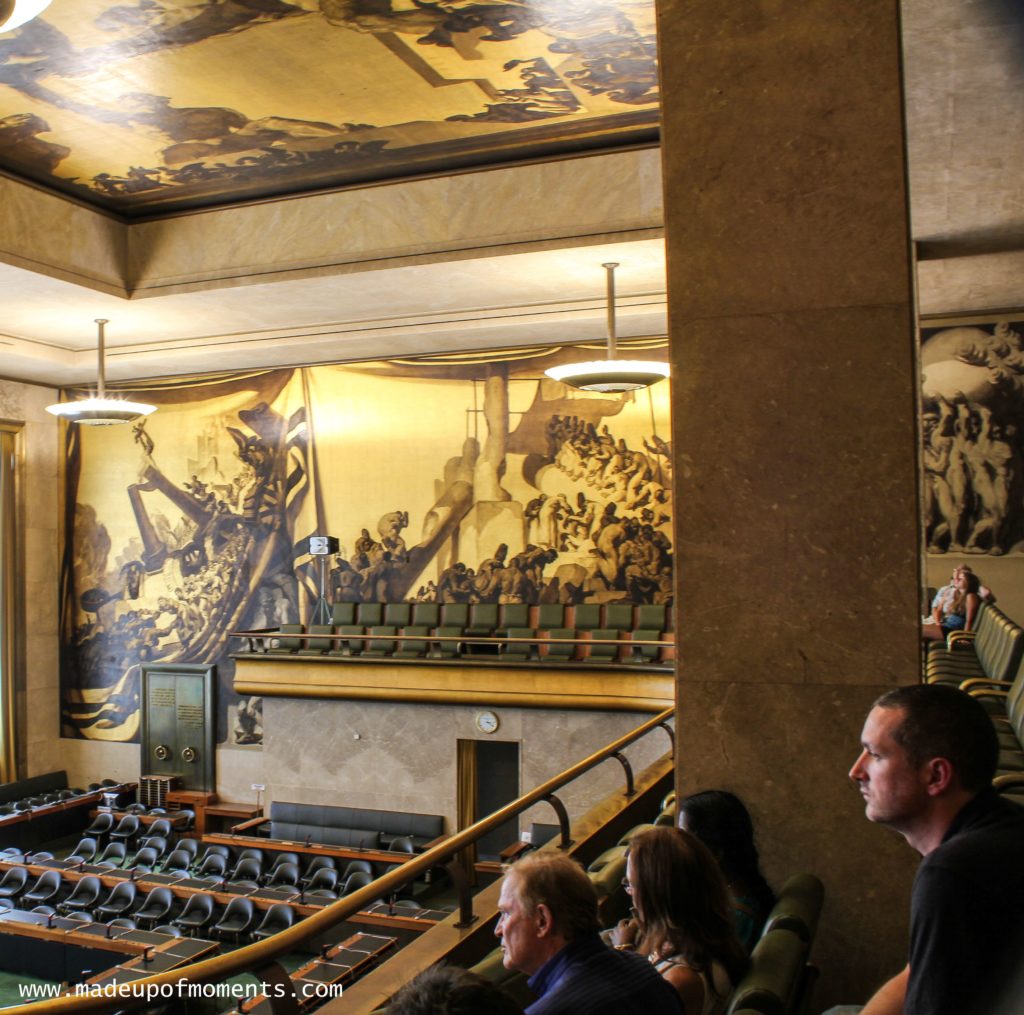 Other areas you visit (depending on sittings) are:
The Human Rights and Alliance of Civilizations Room
The Salle des Pas Perdus
The Assembly Hall
The Council Chamber
Various gifts that have been presented to the United Nations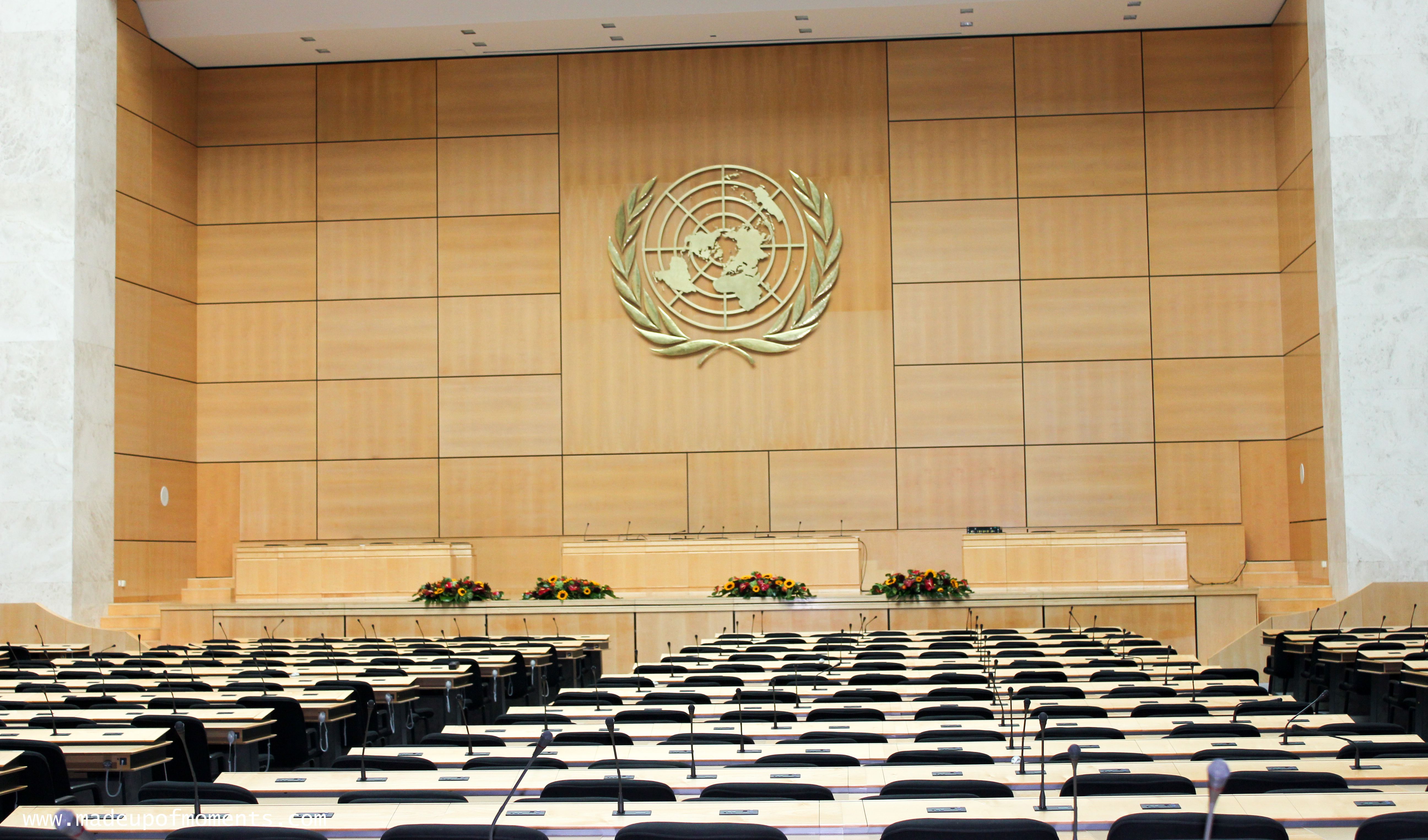 Red Cross Museum
Once the tour ended, we grabbed a quick bite in the cafeteria and then headed to the Red Cross Museum. I wouldn't have thought to visit this museum if two of my friends hadn't told me of their visit and their surprise at how awesome it was.
We walked through an interactive space that takes you through 150 years of history and it is visually impressive. There are accounts of witnesses who have gone through wars and natural disasters.
As we still had to visit the main city of Geneva, we only spent just over an hour in the museum. But it deserved so much more time. So if you get the opportunity the museum would be worth spending a couple of hours.
Geneva City Centre
Our next stop was the main town area in Geneva. Again, this area deserved so much more time than we have.
We took a stroll along the promenade next to Lake Geneva and meandered around their cobblestone lanes.
Geneva was much smaller than I anticipated and we both agreed that we would love to visit again and spend a few days exploring. I'm so glad we at least got to spend one day in this beautiful city.