Hands up who loves planning a holiday just as much (and maybe a little more) as the actual holiday?
My hand is firmly raised.
Earlier this year I had the pleasure of being a guest on The Thoughtful Travel Podcast by Amanda Kendle from Not a Ballerina (psst it's episode 128 if you want to listen below).
I, along with fellow guest Shauna Thomson, attend a Mastermind group run by Amanda. Since attending this group Shauna and I have bonded over our love of spreadsheets and how they are the perfect tool for planning a holiday. And before you ask, yes, we both come from an Accounting background.
Don't judge – we all have our idiosyncrasies and there could be worse things, right?
So, how far in advance do I start planning?
Well, it depends on where we are going, if we've been there before and for how long.
A general guide to starting my travel planning is:
Holidays around 5 days = 2 to 3 months
A couple of weeks in length = 6 to 9 months
Travel that is 4+ weeks = 18 to 24 months
We do also go on last-minute trips. However, these are more likely to be destinations we have been before such as Melbourne, Bali or south-west WA. Therefore, they don't require too much planning. Hubby does a bit of travelling for work and often I end up joining him for a few days if it's in Australia.
At a minimum, I'll typically research restaurants, sites and tours (such as festivals or exhibitions that may be happening while we're there).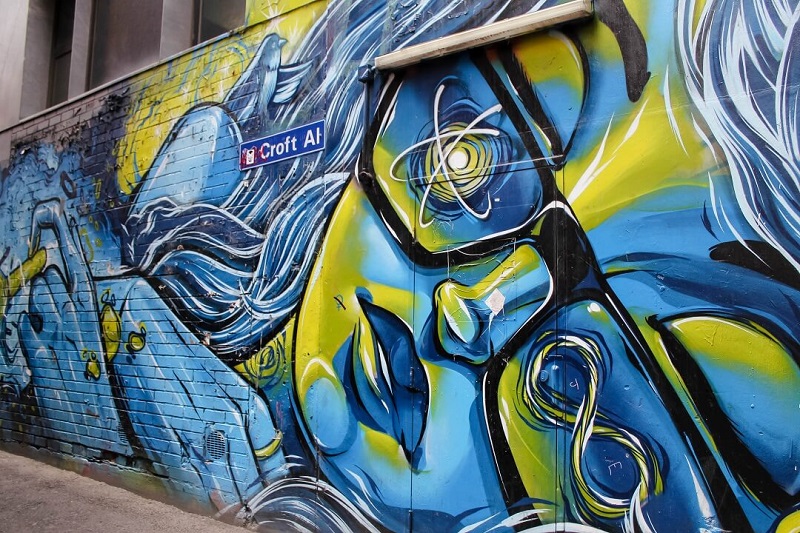 Wait, what? You plan your holiday 2 years in advance!
At the risk of sounding a little crazy (or maybe it's a little late for that) I really do enjoy the planning phase. Let's see if I can convince you why planning your vacations are worthwhile.
Limited amount of time
My theory is that since we only have a short time to spend at each destination, I want to ensure we maximise the time. The last thing we want to do is to be aimlessly wandering around wondering what to do or where to go.
Rest assured, that while I may have days mapped out, they aren't jam-packed. Which means I can swap things around or we can spend some just wandering around or even sitting in a café people watching.
A stressful job
My professional life can be quite demanding. I find researching new destinations and experiences a stress relief. My mind shuts off from the daily stuff going on and I get lost in the task of exploring new worlds, even if it is only via a laptop.
The local experience
We try not to visit the tourist hot spots all the time while travelling. And, if we do, I don't want to stay in touristy areas. We would much prefer to visit different sites and stay in more authentic neighbourhoods where possible. Research helps to find these experiences.
FOMO
I'm an avid reader and I tend to read about something I feel I "must do" or I fall in love with a place I want to stay. I keep a list of these places on my phone for future reference.
No, doesn't really sit well with me and I pride myself on being a resource person, so if I book it early enough then I won't miss out on somewhere or something I had my heart set on. For example, when we decided to travel to Cinque Terre I was adamant we needed to stay somewhere with a view over the ocean. After much research and googling I found Casa Lorenza in Riomaggiore. Not only was the view amazing, but our hosts were so helpful (we had a train strike on the day we arrived) and welcomed us with open arms.

I haven't won lotto, yet
Budget – this is a big one. We don't have an endless supply of cash, so I want to ensure we use it the best way possible, Besides, my trade is accounting so I love to save money where possible. Booking early means you often get a discount.
When we visited Europe, I had a calendar that had the dates of when each train route we needed to book would be available online. Most are fares are available for sale 3-4 months prior and the fares are usually 40-50% of the fares than if you book closer to your departure date.
We saved a few thousand dollars by booking early – that's a lot of spending money or even a future holiday!
We're wine lovers
Some, well a lot, of our trips include different wine regions around the world. So, I like to research the different areas and wineries to visit, especially those that offer tours.
While travelling through Italy a few years ago we visited Altesino Winery in Tuscany. We organised a private behind the scenes tour and wine tasting experience. It is one of the best wine tours we've been on.
Following the tour, we were then treated to a private wine tasting in a gorgeous little cabin, overlooking the 100-year-old vineyards and nibbling on an array of local cheeses and charcuterie. If I hadn't found it prior to the trip and booked it, it is unlikely we would have found it while driving the Tuscan hills.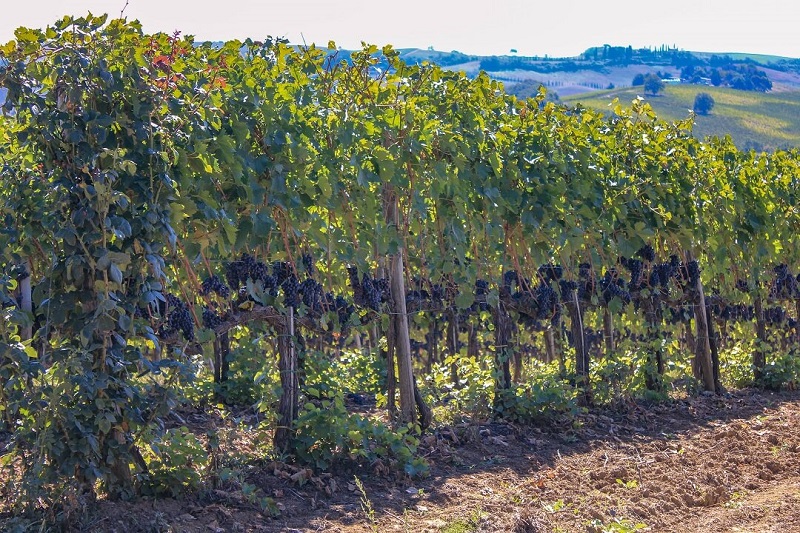 In case the proverbial hits the fan
I also like to make sure I've planned for delays (whether that's a train strike or a missed plane). Which is why I will often have a Plan B or an alternate back up is something goes wrong. This is typical of our longer holidays as a missed plane can send your plans into disarray.
It helps others even after we return
Another bonus about my incessant planning is that it has come in handy for friends and family when they've decided to visit destinations we have been too.
I recently planned my brother in laws first European holiday for him. I was able to use our research and planning to form a base for him (he only gave me 9 months to plan, so it was a good head start).
What resources do I use for planning a holiday?
There are lots of ways I research our next holiday destination and all things associated with travelling. The first point of call is usually scouring the internet.
Forums and Blogs
I love reading travel forums, such as Fodors, and also personal blogs to hone in on those secret places and hidden adventures. You are able to find some real gems amongst the "hype" that is splashed around the normal, run of the mill sites.
We visited Gengenbach in the Black Forest region a couple of years ago at the suggestion of a number of US-based Fodorites.
While waiting for our dinner one balmy evening we got to talking to a local. He was surprised when he heard we were Aussies as he said that Australians barely ever visited this region of Germany. It turned out he had spent some time in Adelaide and Melbourne a while back and we ended up chatting for ages.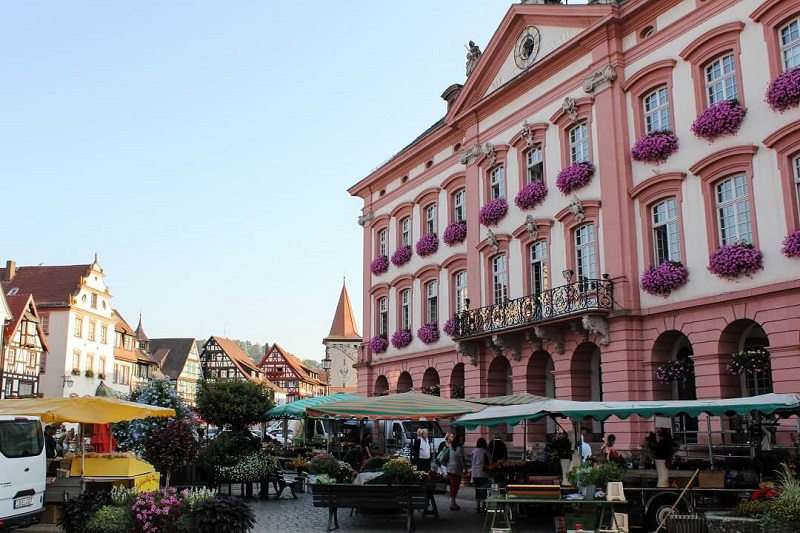 Pinterest
Pinterest is another source I use, a lot. I'm a lover of beautiful photos and Pinterest does this so well (sorry, Insta, you were a little late to the party for me).
I often start a new board for a trip and start pinning early on all those places, tips and hints that resonate with me. Then, as the planning becomes more involved, I will sift through all those pins start short-listing.
TV Shows
Another, and perhaps a little left field, resource I use for trip ideas are TV shows such as House Hunters or home restoration shows. I love architecture and enjoy seeing the different types of homes around the world. If it piques my interest, I'll make a note to start looking at the destination for a future holiday.
Other Ideas
Other ideas may be travel expo's, recommendations from family and friends, travel books (I have been known to get ideas from fiction books too) and Facebook. I think the list is endless.
Wrapping all my research into Excel
Once I've cultivated my list, I will then start reading reviews of all the things I've selected. This helps to cull my exhaustive inventory of possibilities.
Excel is also my friend during the planning stage. I have sheets on our itinerary, our transport, accommodation (I even include who has breakfast, cancellation rules and check-in/check-out times – I told you I loved to plan) the budget and also a sheet on each town or city we're visiting. This sheet is then broken down into:
Ideas for places to visit each day
Where I can find great coffee (trying to find a good flat white typically turns into a treasure hunt when not in Australia, but that's a whole other post)
Places to eat and drink
The final folder
Once everything has been decided and booked I then print it all out and place it into 2 folders:
Once contains our transport bookings and tickets
The other contains all our destination information
Hubby is a tactile person so he really likes that he can flip through the folder and find what he needs at each destination.
These folders came in handy the time we flew into Frankfurt from Perth. The man at the arrival counter grilled us as to our plans (it actually started to feel like an interrogation) asking us where we were staying, for how long, were we hiring a car and so forth.
So, in answer to his queries, I whipped out our folders and showed him our plans. Secretly I think he liked how organised we were and the information he wanted was all laid out for him to flick through.
Hopefully, I haven't left you scratching your head too much. Or perhaps you've sat there saying "OMG there are other people in the world that plan as much as do". Whether you're a planner or a fly by the seat of your pants traveller, I hope you've picked up a thing or two that may help you when tackling your next destination.
I'd love to know your tips for planning your travel. What's worked, or hasn't worked, for you?
Enjoy reading this post? Then why not Pin for later!