How important is music to you?
Put simply, I just love music and it features heavily in my everyday life.
It can instantly brighten your day, evoke a memory or simply let you drown out the mundane and escape to another world.
Creating Memories
I met my good friend, Ilks, for lunch a few weeks ago. Perth had turned on the weather for us and was giving us a glimpse of what the upcoming Summer was going to be like. As I was driving to the pub, Jack Johnson came on the radio. Instantly I was transported back to my younger days when I discovered Jack and how I still follow him today. I mentioned it to Ilks over lunch, and we starting reminiscing.
We recalled how we drove down south to Yallingup to hear his first concert ever in WA. He was supported by Donovan Frankenreiter, whom I still listen to as well. It was a typical balmy summers night, there were probably a few hundred people in the crowd vibing on the chilled, mellow sounds of these two amazing artists. Even the dudes standing next to us and spilling their beers all over us it didn't ruin the mood.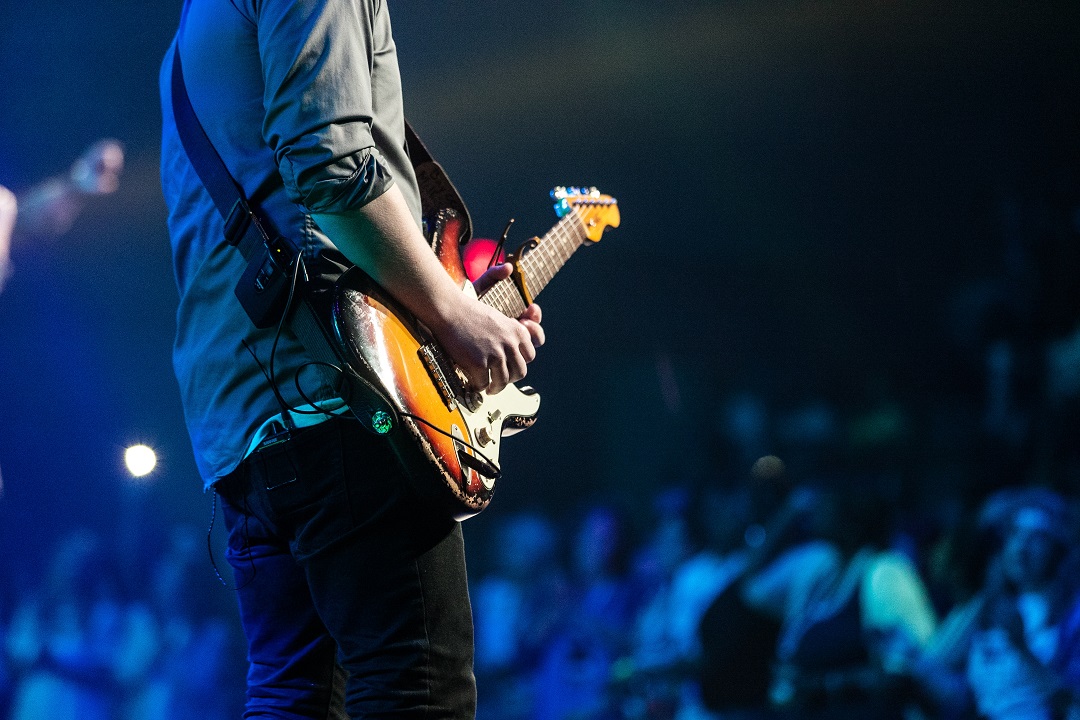 This is just one of the many memories I have that relates to music and one of the main reasons I believe is important for one's soul.
I remember seeing artists for the first time. Hearing those songs that you play over and over in the flesh. I remember my legs feeling like jello when Pete Murray sauntered out onto the stage at Metros Freo and smiling that sexy grin. A chorus of ahhhhs swept through the (pretty much all female) crowd.
I recall Chris Martin from Coldplay performing their song 'Fix You' at Burswood and the crowd singing along. There was a moment when Chris stopped singing and simply played the piano. The crowd just continued on singing. The look on his face was one of disbelief and awe, it's like he was amazed that people knew the song word for word. That moment gave me goosebumps.
One of my fondest memories growing up was my Dad playing his records on a Saturday morning. Dad has an eclectic taste in music that ranges from Slim Whitman to The Shadows to Midnight Oil. Mum's style is more rock, like Joan Jett.
I follow in my Dad's footsteps. My first vinyl record was The Beach Boys Greatest Hits and my first cassette was Ish by 1927. These days my collection ranges from Buddy Holly to Adele to Powderfinger.
Music brings people together
Music features in some of the most significant milestones in your life. Expectant mothers play music to their unborn children. Couples get married to songs and we say goodbye to loved ones with music.
I spent a considerable amount of time planning the songs for our wedding, both at the ceremony and the party afterwards. We even asked our guests to tell us their favourite tune when they RSVP'd. We then played their songs during the night and sent everyone a CD afterwards to say thank you.
I also believe music can transcend gender, political views, cultures and the list goes on. Music offers you the ability to connect with strangers. I know I have found over the years that if I meet someone new and we discover we enjoy similar music, an instant friendship is formed.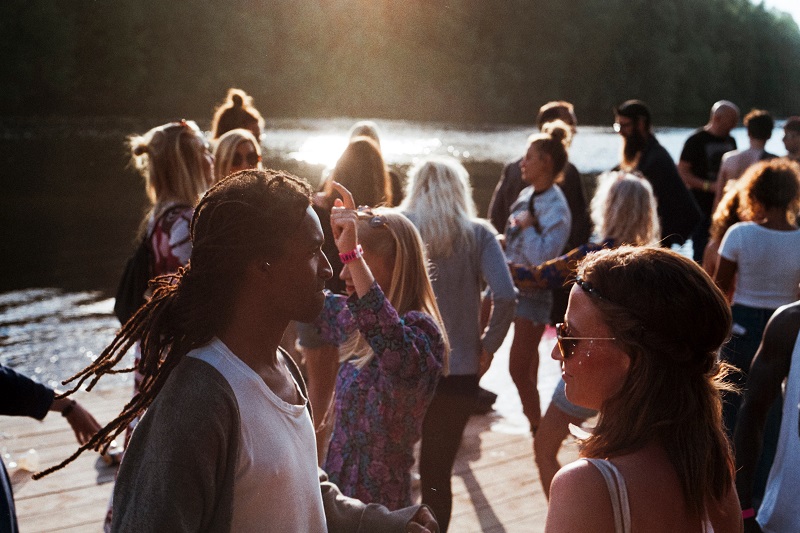 Music streaming, the new frontier
Late last year I discovered Spotify, yes, I admit it, I was a little late to that party! I've been using iTunes for a few years, but I still struggle with the concept of buying music on these platforms. I would rather have something physical in my hand – I have the same theory with books.
Alas, I have been converted. And I think travelling has a lot to do with this. Because the reality is you can't carry your records everywhere and I can tell you that carting numerous books around Europe (and buying more along the way) is not all that fun, just ask my husband.
One of the major drawcards with Spotify is that you can discover so many new songs and musicians.
A couple of playlists I have on heavy rotation (thanks Spotify for confirming my need to play the same ones over and over again!) are:
Hanging Out and Relaxing
Coffee + Chill
Chill Covers
Infinite Acoustic
Having a music platform that you can listen too at any time with such a wide range of styles and genres is amazing. It means I can stream the music while walking, working or driving. I also love how they seem to have a playlist for every mood.
Albums on vinyl is still a thing
Thanks to Spotify I have started to expand my record collection. Once I hear a few songs from an artist I enjoy, I go off to find their album on vinyl. Thankfully, many artists produce their albums on vinyl these days. My only disappointment this year was not hearing about the musician, Henry Jameson, sooner. Unfortunately, his album, The Wilds, has sold out in vinyl worldwide and I am still yet to track down a copy. But I will continue the search.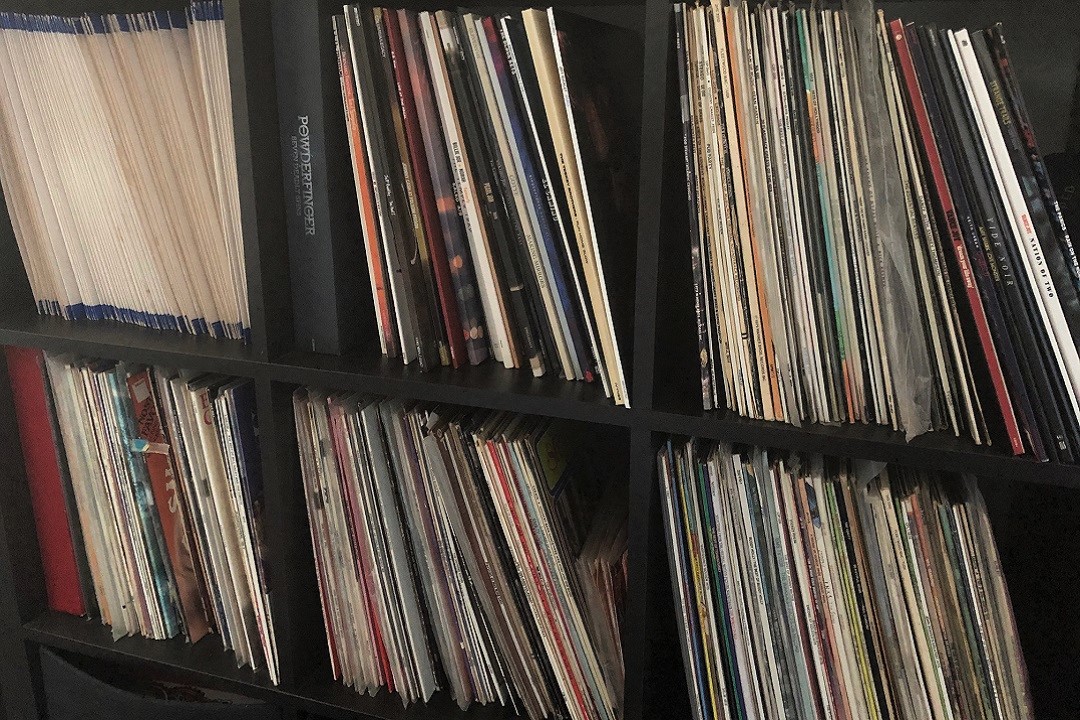 I have been fortunate enough to also have a 78's collection. Hubby's nanna passed away a few years ago and she generously told my mother in law that I was welcome to keep her collection. It was such a thoughtful gesture. My Dad inherited his Nanna's gramophone a long time ago and it is earmarked to be relocated to my house as soon as I can find the perfect space for it. My plan is to incorporate a music corner in my den in our new home when it is built. A space I can just sit back and absorb to the tunes of Miles Davis and the like.
Mix up your experience of music
While streaming music has its place. I hope it doesn't stop people from buying a CD or a record, as nothing beats the scratchy sound of record playing. I also hope it doesn't stop people from going out and experiencing the music themselves. As these are encounters that you will remember and treasure for the rest of your life. Or at least I know I will.
So, what's your favourite format of music? Or do you have an artist you want to share; a lesser-known gem that feeds your soul?
Enjoy reading this post? Then why not Pin for later!