On our last 2 days in Switzerland we decided to spend one day in Zermatt (to visit the Matterhorn) and one day in Lucerne.
Zermatt
Zermatt is home of the Matterhorn, a peak in the Alps that straddles the Swiss and Italian border. The Matterhorn is the 10th highest peak, at 4478m high, in Switzerland and one of the most photographed.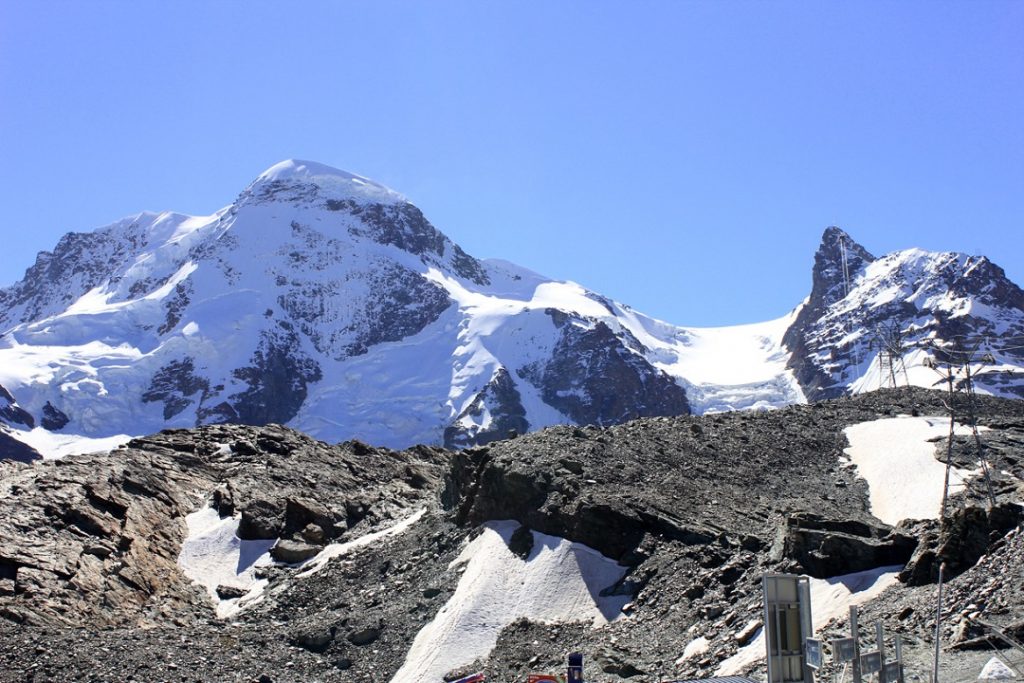 It's a 3-hour train ride from Lausanne. This might freak some people out, including me, but the trains are comfortable and the scenery just gorgeous, that it just doesn't feel that long.
We were travelling in mid-September so I had assumed it would be a little chilly up the mountain. That morning I made sure I was wearing multiple layers, including thermals. I tend to feel the cold easily so I was going prepared! That was all such a waste. I ended up having to take off a few layers as it was a bright sunny day with minimal snow.
The town of Zermatt itself is just beautiful. It is full of the characteristic Swiss wooden houses with bright flower boxes adorning the windows.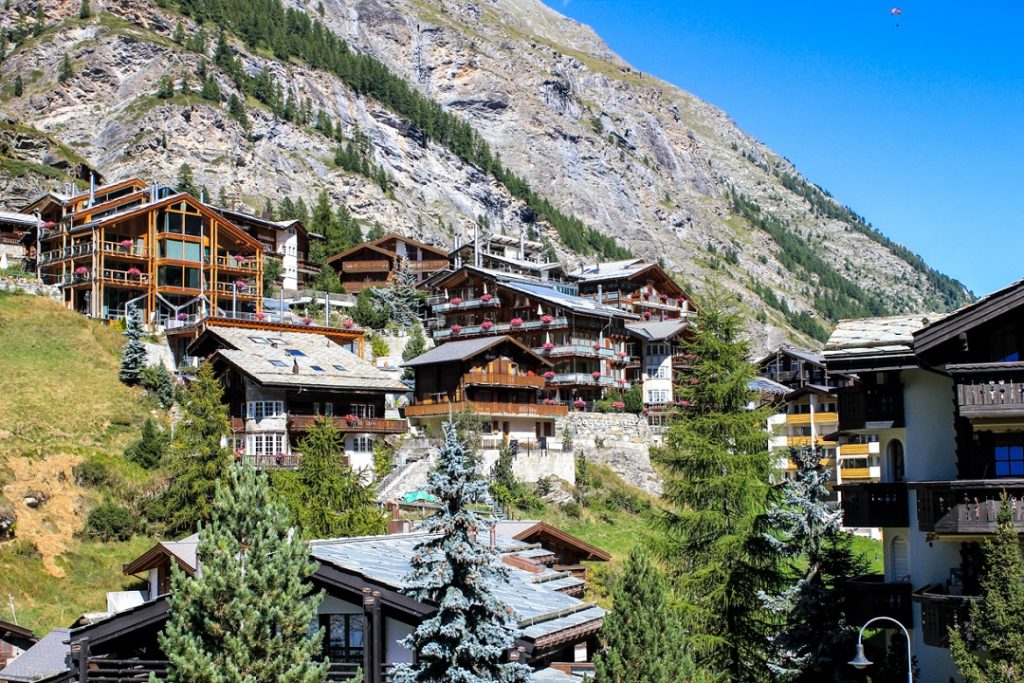 There are a number of ways to get up the mountain from cogwheel trains to cable cars. We opted to take the cable car up to Gornergrat. Gornergrat has 360-degree views over the area. I found the cable car quite steep (yes, I am afraid of heights) but if you focus on the cute wooden houses and the cows with bells then it's not too scary.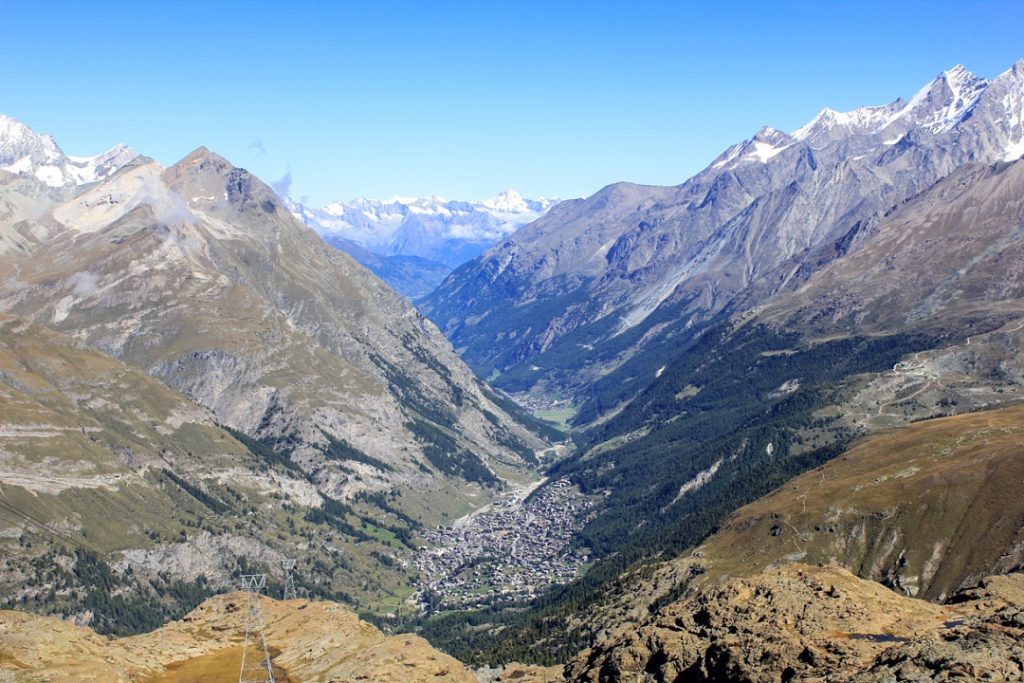 Zermatt is what I would call a true representation of the Switzerland countryside I had imagined in my head. We both thoroughly enjoyed our day in Zermatt and would love to come back when there is snow everywhere – I can imagine it would be magical.
Luzern or Lucerne
When we first started planning our trip we were contemplating staying Luzern. However, as we wanted to visit Geneva it made more sense to stay in Lausanne.
If we were flying into Zürich, we would stay in Luzern in a heartbeat. Luzern is a much bigger city than Lausanne and was about a 2-hour train ride away. A part of the journey is also on the GoldenPass route so we got to see some more spectacular scenery.
Luzern is a great walking city and is situated on Lake Luzern surrounded by a panorama of mountains.
There are 3 mountains close by you can explore – Rigi, Pilatus and Stanserhorn. If we come back I will be adding the Pilatus Golden Round trip to my itinerary. We decided to do only 1 mountain on this trip and Zermatt one. So, we decided to spend the day exploring Lucerne on foot.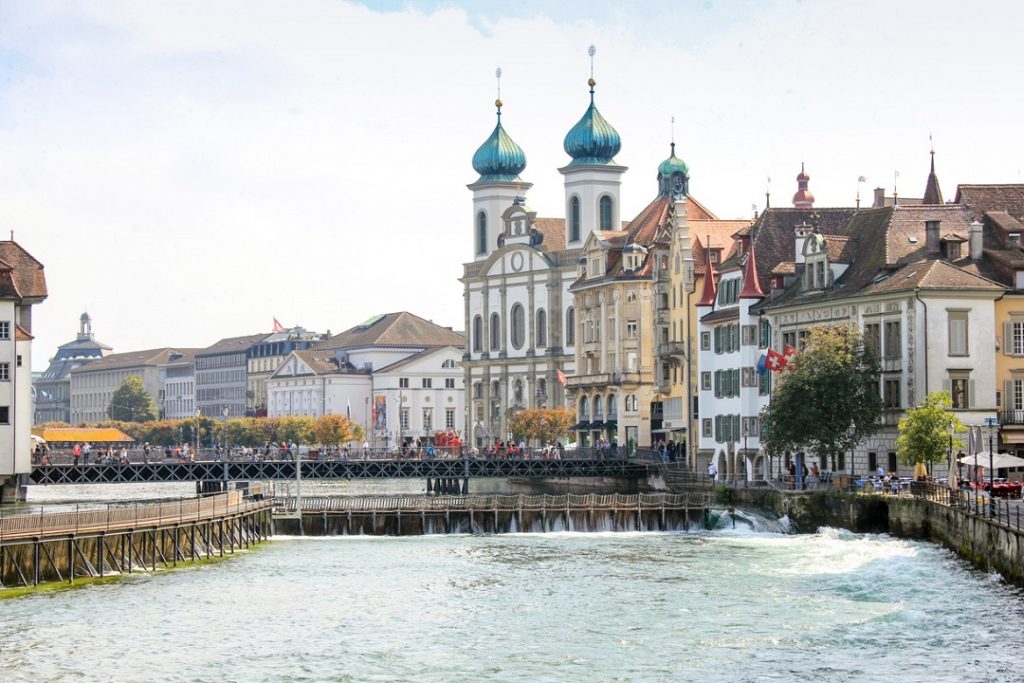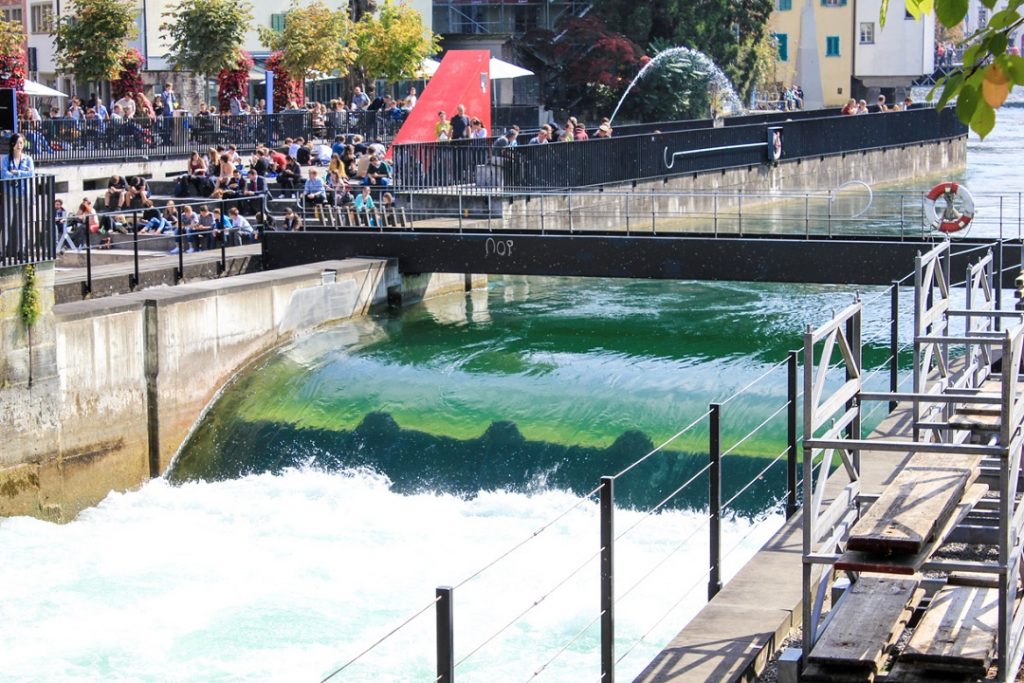 The highlight, for me, was walking across the Chapel Bridge, also called Kapellbrucke. The Chapel Bridge is one of the oldest in Europe. It was damaged by a fire and has been stunningly restored to its formal glory.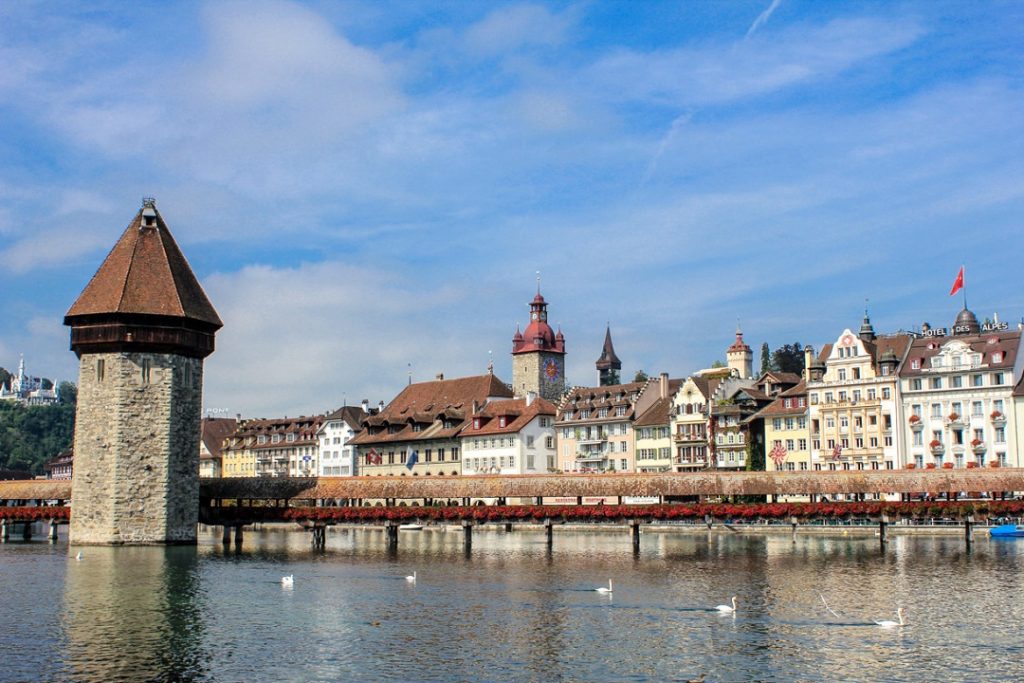 There are plenty of tours, museums and historical sites to visit in Luzern. We used this day as "downtime" and just spent the day ambling around the old town, along cobblestone streets and admiring the architecture.
If you're thinking of heading to Switzerland, check out my post on how we spent 5 days in Switzerland, using Lausanne as a base.
Enjoy reading this post? Then why not Pin for later!