Perth is certainly growing up!
Crown Towers, the first Perth 6 star hotel, opened in November 2016 and I decided to spoil Hubby with an overnight stay last month as a belated birthday present. Crown Towers is part of the Crown casino complex.
The hotel is located on the banks of the Swan River and has sweeping views over our beautiful city skyline.
I booked a Premier King Room with Crystal Club benefits. The great thing about the Crystal Club is you get all of the below included in the rate:
Valet parking
Breakfast
Afternoon Tea
Evening drinks and canapes
As we pulled into the driveway we handed over our keys to the porter and were escorted up to the 15th floor where there is a private check-in lobby for club guests. The staff were attentive and walked us through the club room and explained all the benefits.
Our room was meticulously designed and had floor to ceiling windows overlooking the river, city and lagoon pool below. We noticed the base rooms only had views of the parking lot, which made me happy I upgraded.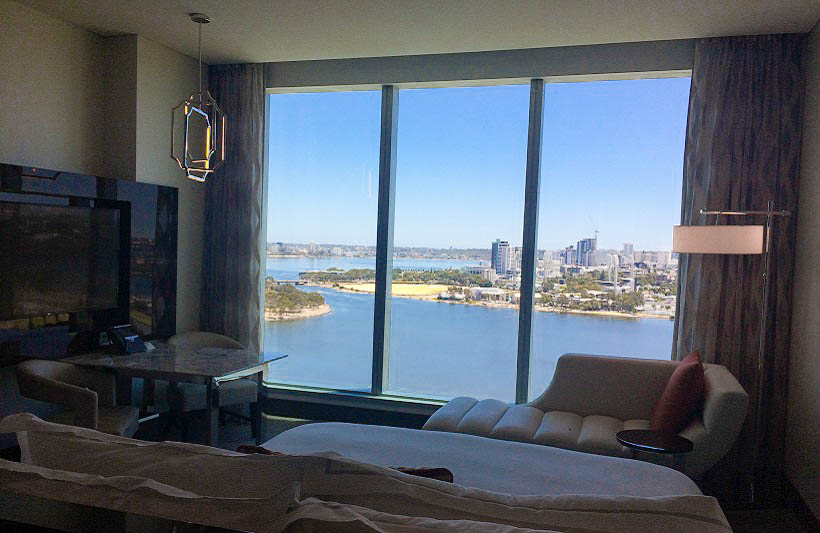 While the interior was a little too "glitzy" for our tastes, with lots of mirrors, metal finishes and black marble, you can see a lot of time and effort has gone into executing the finished product. I suspect the interiors were aligned to meet international visitor tastes, which would be a large portion of the market staying at this hotel. I can't help but think the décor in the rooms and the club lobby (lots of black marble) will date quite fast.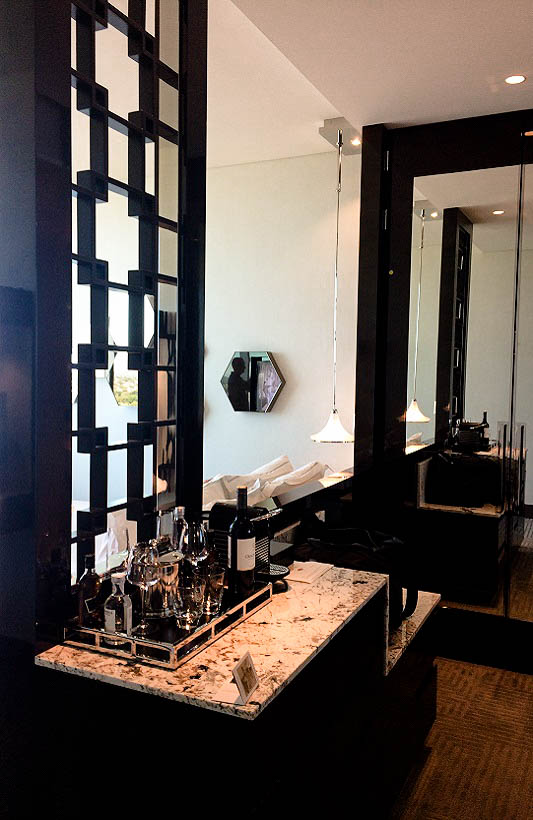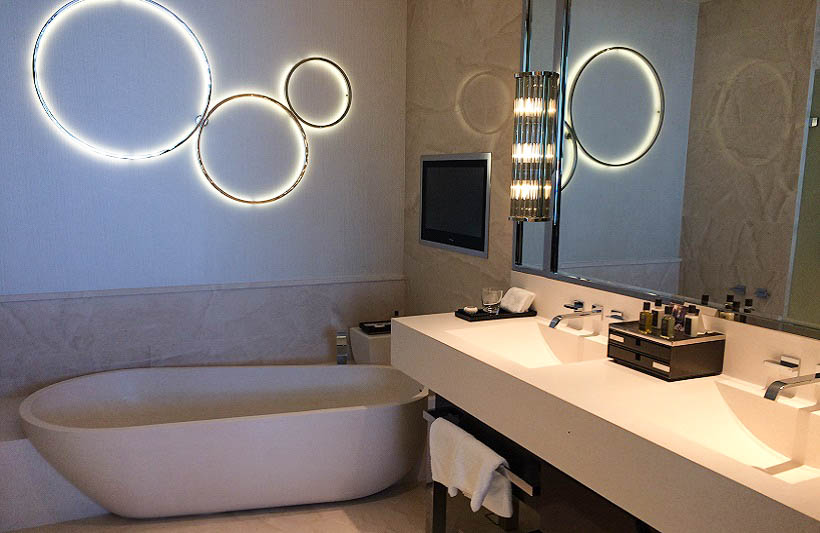 Crystal Club Lounge
After unpacking we headed to the club lounge for a coffee and to see the afternoon tea on offer. It was very quiet and there were only a handful of people, which made for a relaxing ambience. The food selection was rather small with scones, petite fours and bread with dips. The coffee was decent though.
The lounge was elegant and had the added bonus of having a large balcony with sweeping views over the city and Swan River. Alcoholic drinks and canapes are served from 5:30 to 7pm – we did find this timeframe shorter than most other club rooms we have stayed in. I assume they are encouraging you to just stop by for a pre-dinner drink and then visit one of their many restaurants such as Epicurean, Rockpool Bar and Grill and Nobu located in the complex.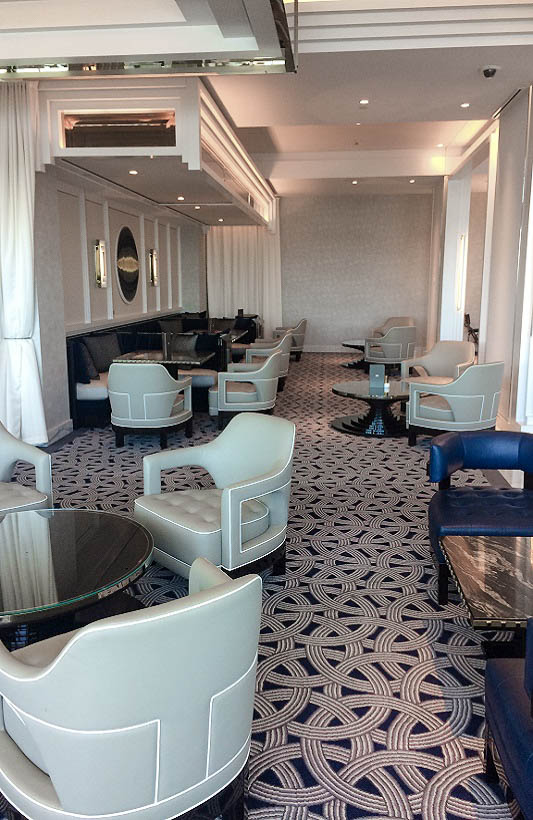 One thing I loved was that they offered a selection of 4 cocktails in addition to the normal wine, beer and spirits you find in most club lounges. However, Hubby was a little disappointed that they only had one bourbon to choose from. I was in luck as they had my favourite cocktail, the Lychee Martini, and they made a damn good one!
The canapes they served were delicious and filling (think sliders, satay, cheeses and charcuterie), though again the selection was limited to what we were used too. They were also missing one vital part – dessert! So for people like me, who like a little sweetness, you were left wanting. So I resorted to liquid sweetness, another Lychee Martini please.
There is also a large bar located in the lounge and you can continue to order drinks and food outside of the nominated times and chargeback to your room.
If there is one thing that is hard to replicate in other parts of the world, it is our river view, especially at sunset. We stayed the day before Australia Day and commented that this would be the perfect location for seeing Perth's Australia Day fireworks display (the room price reflects the amazing views, with the rate doubling based on what we paid).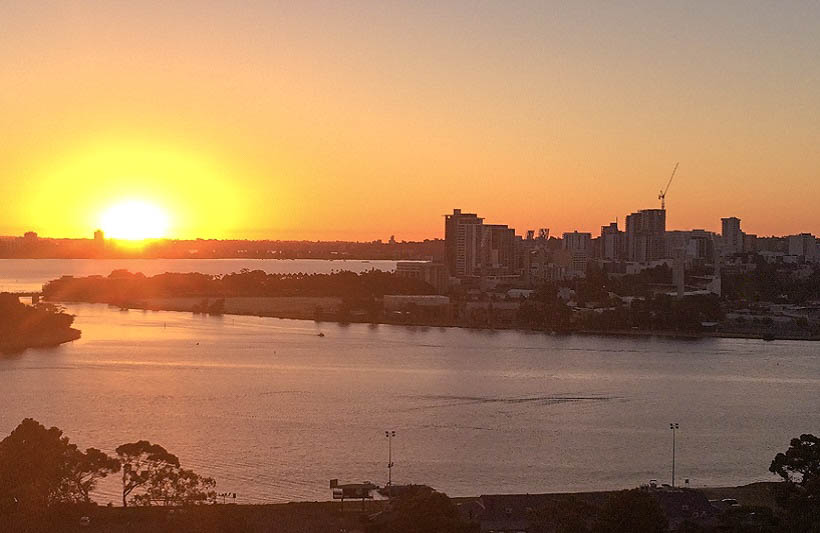 The Lagoon Pool
Before departing we decided to check out the pool area. The lagoon pool is designed with 3 tiers, a spa and a poolside bar. The pool area is gorgeous and we enjoyed a refreshing dip. My only negative to the pool area is the lack of shade. Perth experiences some very hot days and our sun can be harsh. I would be reluctant to spend time by the pool without adequate shade.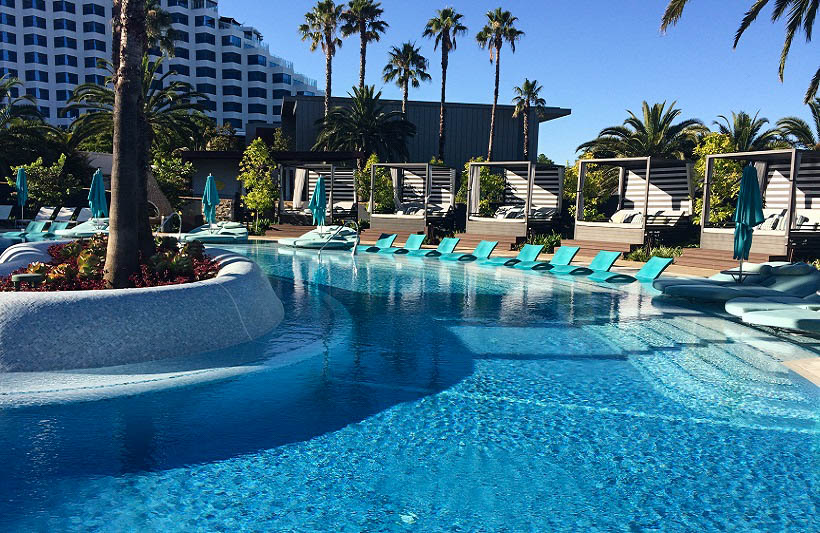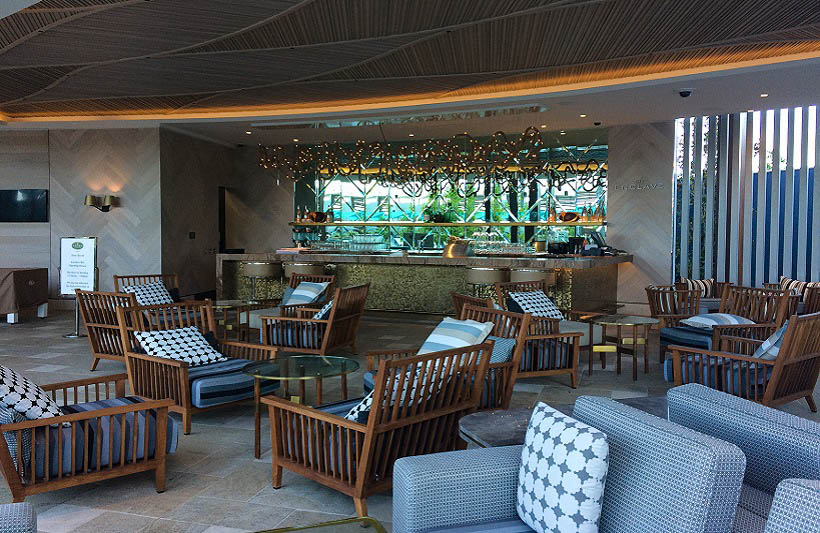 For those wishing for a little more privacy, there is also an exclusive area called the Enclave where you can book a cabana and have the use of a private infinity pool.
If you have more time to spend in Perth there are lots activities close by – in summer there is an outdoor movie cinema (Community Cinemas Burswood) only a 5 min walk away, 32 restaurants to work your way through, a casino and even a night club, not to mention water activities on the river.
Overall we enjoyed our stay at Crown Towers and I could have easily stayed another night. For us, it is a special occasion hotel and next time we will definitely be trying out the day spa.
I'd love to hear from you – what is your favourite hotel?
Enjoy reading this post? Then why not Pin for later!