As ANZAC day approaches it got me thinking about our first trip to Europe a couple of years ago. We had the opportunity to visit several WWI sites and they are in our top list of memories from our trip.
A tour of Flanders Field – Ypres (French) or Ieper (Dutch)
While staying in Brussels we headed to Ypres, or commonly referred to "Wipers" by the allied forces during the war due to pronunciation difficulty, to take a half day tour of the salient.
Our tour was with Over the Top Tours and they have a morning and afternoon tour. We opted for the afternoon tour as the train trip from Brussels was just under two hours.
Ypres is a beautiful town. As we arrived a few hours prior to the tour we headed to the town centre and visited the In Flanders Field Museum. The museum gave a great overview of the war and there any many personal stories narrated throughout the interactive visit.
After the museum, we headed to the Menin Gate memorial. We were going to stay for "The Last Post" which is at 8pm daily, more on that later. Some 55,000 names are carved into the walls as a memorial for those missing from the war, of those there are about 6,000 Australians.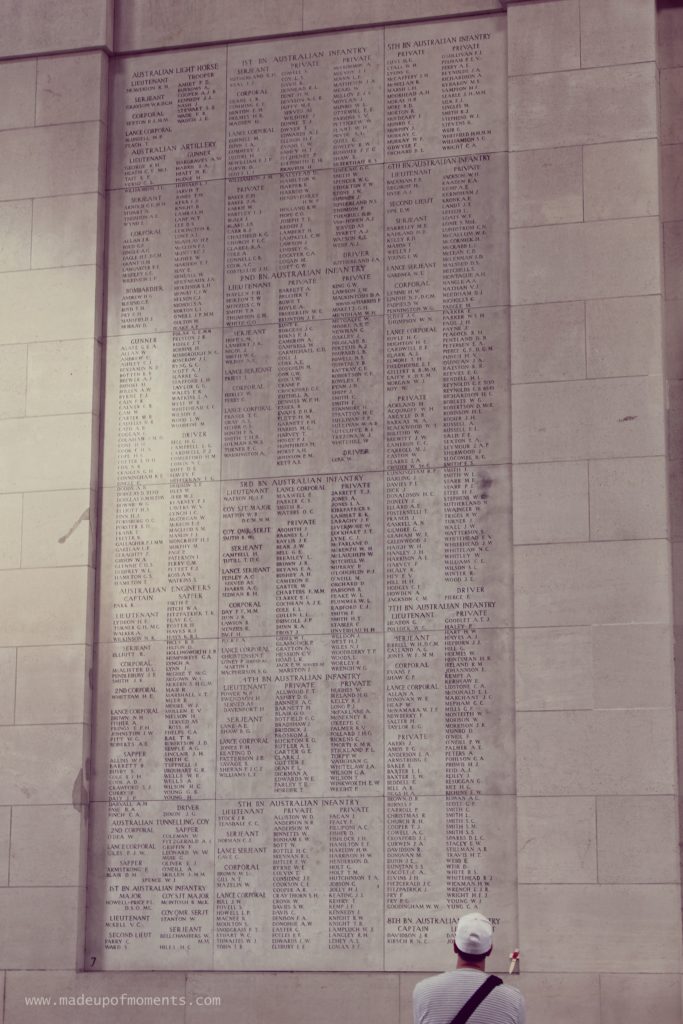 Our tour started at 2pm and we were two of seven people on the tour. As none of us had taken the morning tour, our guide, Andre, suggested we do the morning itinerary as that gave the more appropriate introduction to the area.
Our tour covered the following sites, amongst others:
Essex Farm Cemetery – this is where the famous poem by John McCrae was written – "In Flanders Field the poppies blow".
Langemarck – the German cemetery where 44,000 people are buried. Close to 25,000 are buried in a mass grave at the entrance – I found this one of the most thought-provoking sites and sombre experiences. It is natural to feel an affiliation with the soldiers that come from your country or fought on the allies side, but visiting a cemetery that is dedicated to "the other side", it makes you understand that the war affected everyone. Those that died left someone behind who was going to miss them.
The Brooding Soldier – a monument dedicated to the Canadians and notes the first time gas was used in warfare.
Passchendaele – It took the allies over a month to secure land that can be walked in about half an hour, only to suffer over 10,000 casualties and to then lose the area about three months later. This was just one of the many times I found it hard to comprehend the reasoning for the war and the lives lost.
Tyne Cot Cemetery – this is probably one of the more well know cemeteries and there are about 35,000 people remembered here. I also must say it is one of the most beautiful. There are many memorials scattered through Belgium and France and all are beautifully maintained and, I think, pays an appropriate tribute to those who died.
Hill 62 – here we got to see the trenches and gain (a very simplified) understanding of how soldiers fought and what they had to endure. You could only imagine the mud and water these trenches held and the awful conditions the men had to withstand for long periods.
This tour was simply amazing and hubby and I often talk about heading back to Ypres and exploring the region further.
Before we headed back to Brussels we made our way back to the Menin Gate memorial for "The Last Post". We were in awe at the amount of people in attendance, for what we considered to be just an average night, no special date or occasions, but there must have been at least a thousand people in attendance. The bugler was hauntingly beautiful and if you get the chance to visit this part of the world it is an experience you will not forget.
Out in the Somme – Western Front Tours
While staying in Paris we opted to take a day tour to the Somme with Western Front Tours. One reason for doing this was to visit the grave of hubby's great uncle, William Perks. Hubby's parents were the first people in his family to ever visit the grave William. We gave the grave details to Peter, our guide, prior to the tour so Peter could locate it.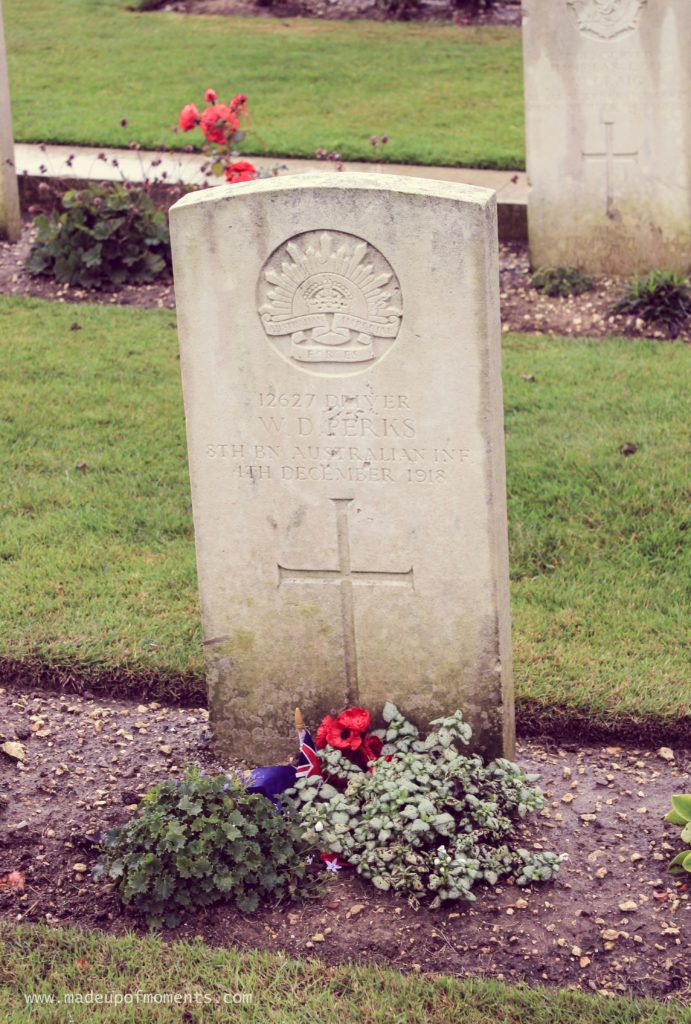 We caught the train from Paris to Arras and Peter was waiting for us at the train station. Again, it was a small tour of about 6 people including us.
Several sites we visited included:
Villers-Bretonneux
Newfoundland Park Memorial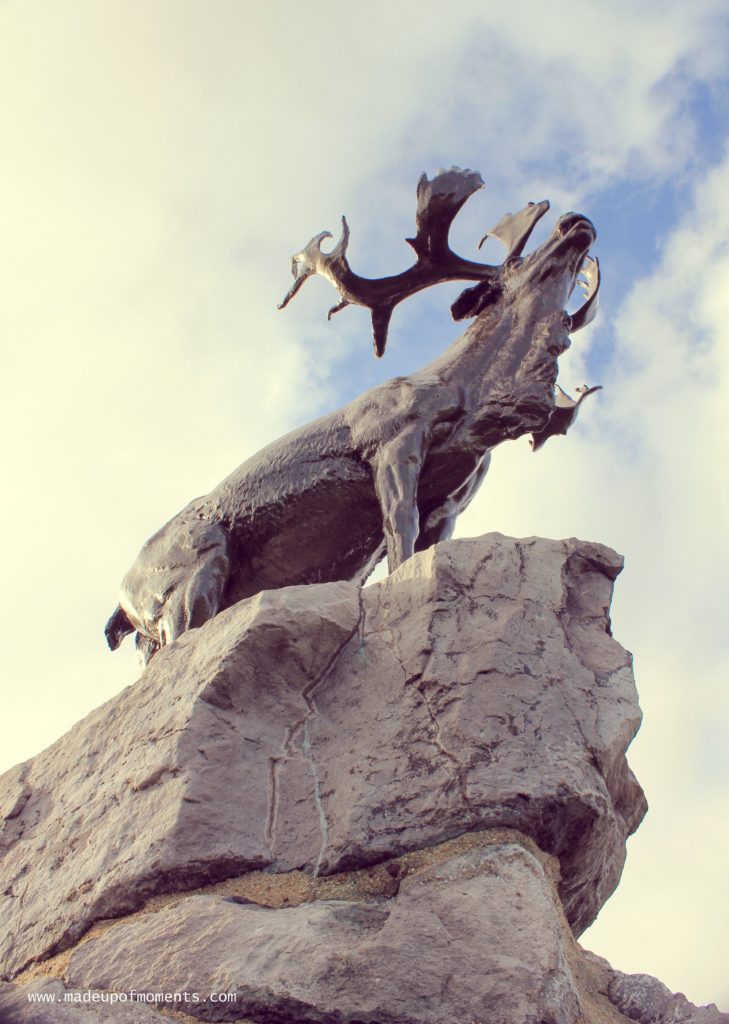 Lochnager crater – this is the largest crater created by a mine and now serves as a memorial to those who fought in the war
Mouquet Farm – located near Pozieres and was were 1,000's of Aussie soldiers lost their lives in a matter of weeks.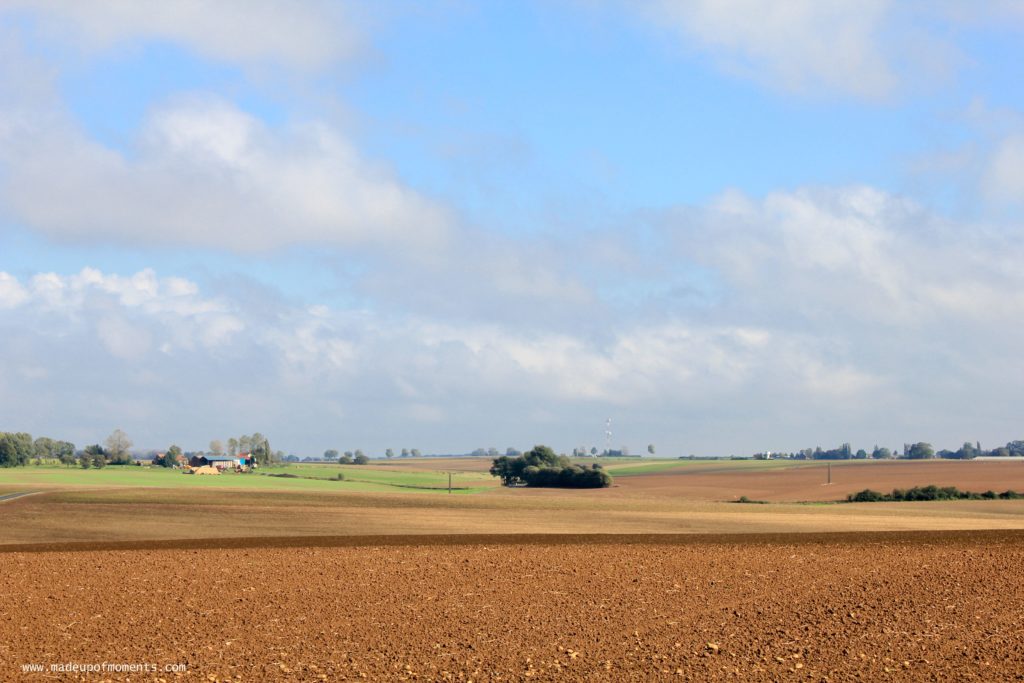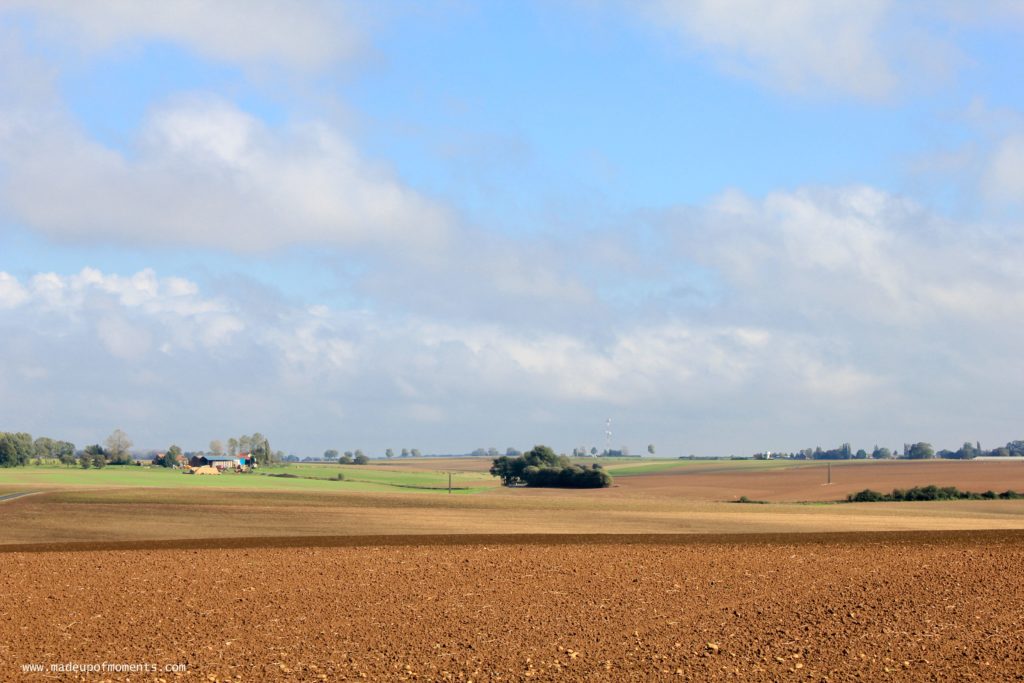 Villers-Bretonneux – this little town amazed us. There are tributes, flags and signs everywhere that pay thanks to the Aussie troops for re-capturing their town.
The crash site of the Red Barron
British Memorial of the missing of the Somme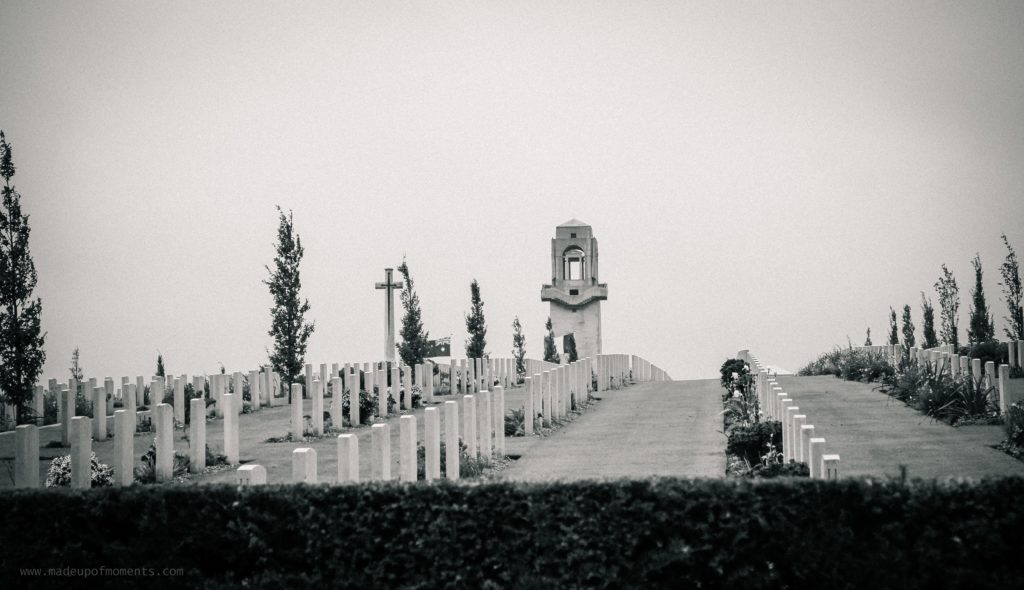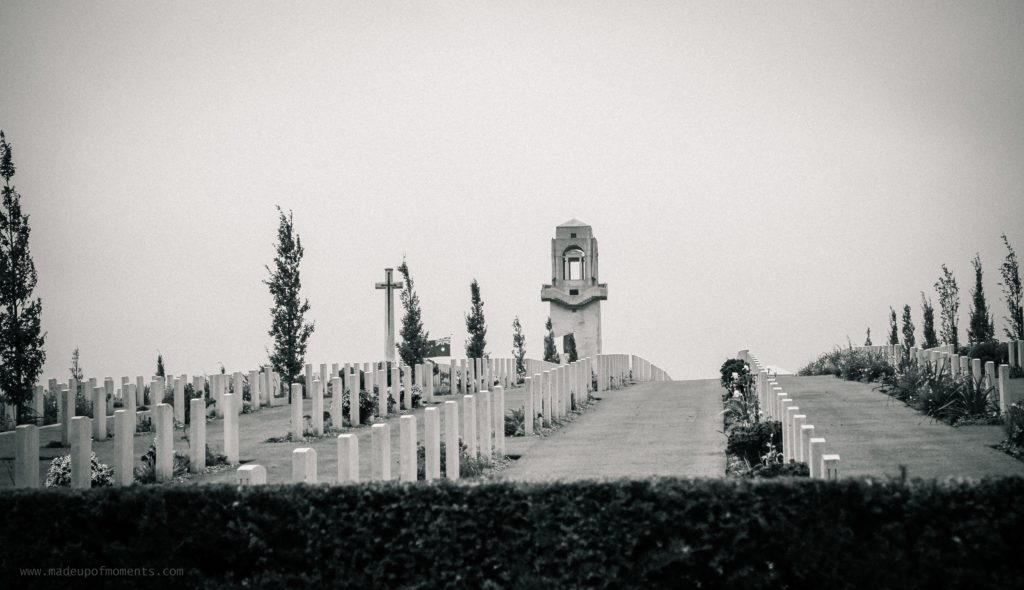 It is hard to put into words how the tours of these areas make you feel. Yes, they are interesting and our guides were extremely knowledgeable, but as you hear about the battles and the lives lost, you can't help but ask "why"?
I also wondered at why soldiers continued to fight each other when you hear of stories of them sharing food at Christmas. I suppose hindsight is a wonderful thing and people are not perfect.
What I did find comforting and humbling is that people continue to show an interest in our history. They make an effort to visit these areas, visit the memorials and pay tribute to those that fought for our freedom. And by all accounts, that interest is not waning, but increasing. One can only hope that by continuing to teach our history, both good and bad, and to keep it in our minds we will think twice before allowing it to happen again.
So to all those that fought for our freedom and continue to fight today, I thank you.